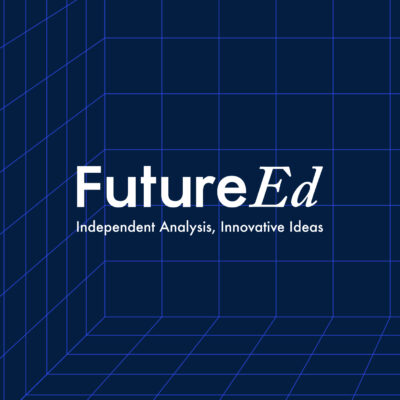 Who We Are
FutureEd is an independent, solution-oriented think tank at Georgetown University's McCourt School of Public Policy that is committed to improving opportunities and outcomes for vulnerable students in the nation's schools and colleges.
About Us
Education, By the Numbers
FutureEd Index
The Churn
The latest leadership changes in the education sector
View All
Dr. Janice Hicks, who was vice president for institutional effectiveness at Odessa College, is the new deputy director of education grantmaking at Ascendium Education Philanthropy.
November 2023
Sara Allan, who was a director at the Bill & Melinda Gates Foundation, will be the next president of the Valhalla Foundation.
October 2023
The Churn
The latest leadership changes in the education sector
Events
Upcoming events at FutureEd and across the education policy world
FutureEd in the News
Media mentions and our work on other platforms