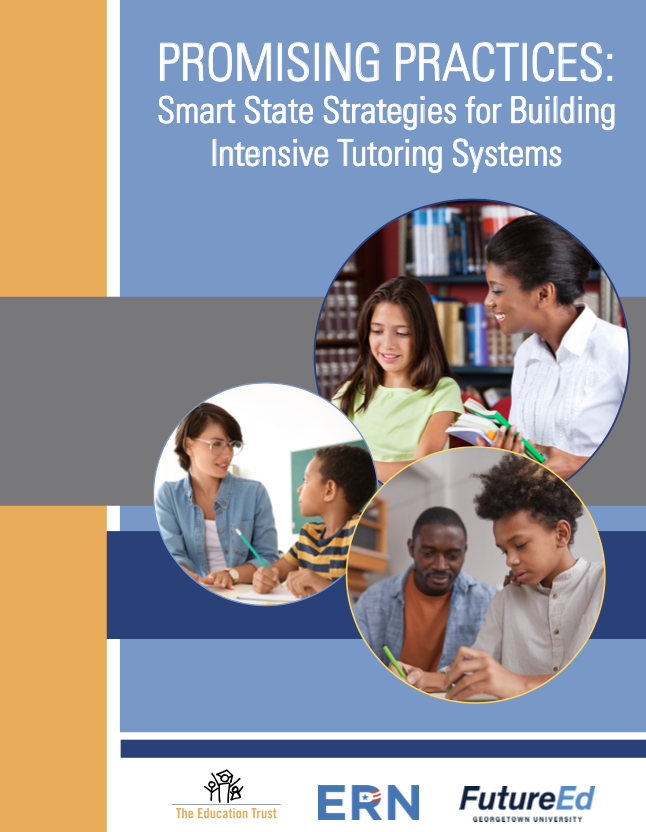 When school buildings closed nearly two years ago, students across the country experienced many educational, familial and life disruptions. Students, especially students of color, endured illness and death of family members, economic hardships, uneven instruction, inadequate internet access, and stress. They witnessed racial injustice and negative encounters with police. These challenges had a direct impact on students' learning and have exacerbated educational inequities. The latest studies show that schools serving Black and Latino students are getting even fewer students to grade level than they were before the pandemic. These students deserve the best, and research should be driving state level strategies and supports.
To address the challenges students, educators, and school systems are facing, Congress sent unprecedented relief funds to states and districts. The American Rescue Plan requires states to spend at least 5 percent of their allocation to implement evidence-based strategies to address students' unfinished learning, what federal officials in the plan call "learning loss." This has created a window of opportunity to provide the supports that too many schools haven't had the resources to provide. One such support stands out: well-implemented, targeted, and intensive tutoring programs, which research suggests is highly effective in catching students up.
In May 2021, Education Trust, Education Reform Now, and FutureEd published State Guidance for High-Impact Tutoring to help states implement successful tutoring programs. This follow-up publication outlines the features of effective and equitable state tutoring initiatives and provides examples of states that show promise in implementing them, to further support the work of state and district education leaders.
State Guidance for High Impact Tutoring
Guidance for setting up tutoring systems that work for school districts
With an Influx of Covid-Relief Funding, States Spend on Schools
An analysis of state plans for academic recovery and pandemic relief
An Analysis of Local School Districts' Ambitious Post-Covid Tutoring Plans
A breakdown of local spending plans for tutoring