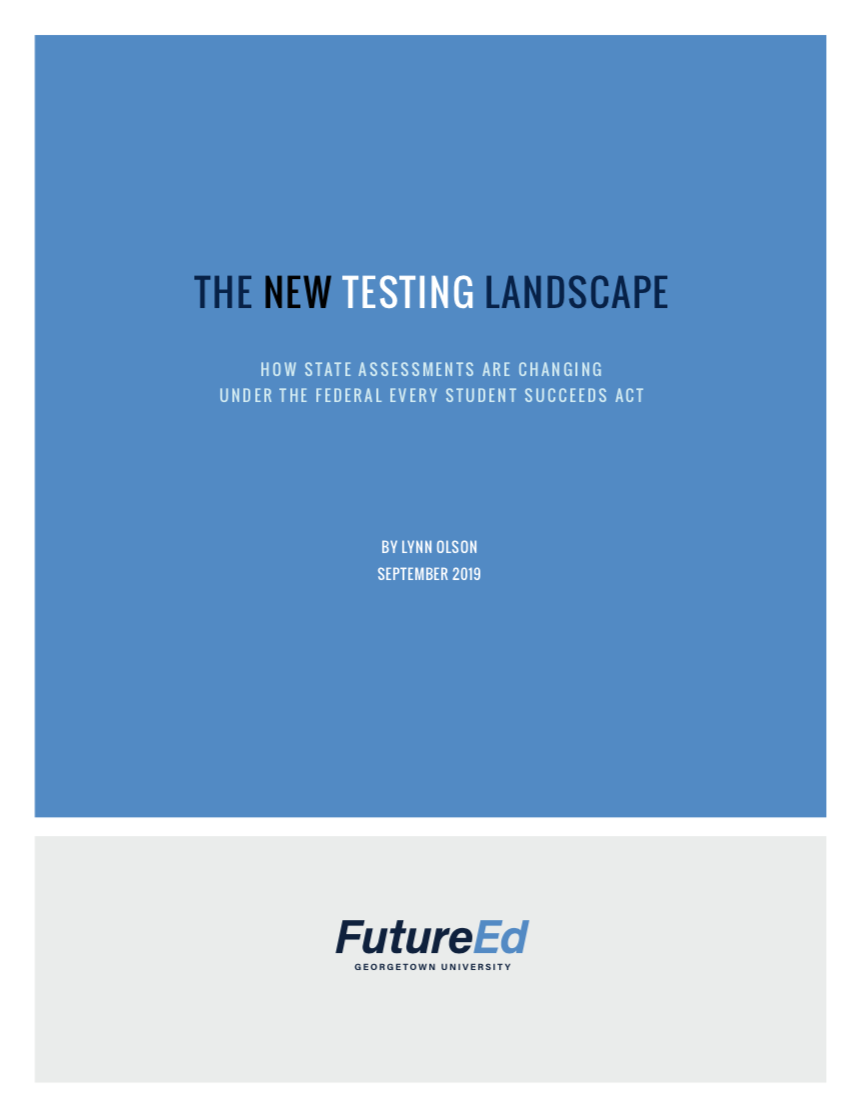 State testing systems are in transition. Buffeted by anti-testing sentiment on the left and right, budget battles, and renewed debates over the role that testing plays, the recent, unprecedented push for states to collaborate on high-quality, standards-aligned assessments has given way to an increasingly fragmented marketplace.
A new report from FutureEd Senior Fellow Lynn Olson examines the new testing landscape under the Every Student Succeeds Act (ESSA). The report includes a scan of state testing programs across the 50 states and Washington, D.C., a close look at half a dozen state systems, and interviews with more than 20 experts in the field, including state assessment directors and the representatives of commercial test publishers.
The trends we identified include:
The marketplace for assessments in grades 3-8 has fragmented, shifting from participating in the PARCC and Smarter Balanced consortia to contract with a wide range of vendors.
More states are embracing the ACT and the SAT as their high school assessments despite concerns that the tests are not fully aligned with state standards. Language permitting this option under ESSA has accelerated the trend, enabling states to offer tests that parents and students actually care about.
While states and the federal government still prioritize the ability to compare student test results within a state, comparing results across states has faded as a dominant goal.
As a result of PARCC and Smarter Balanced testing consortia, there's evidence that both the quality and rigor of state tests have risen. To date, cut scores—or the benchmarks states set for student performance— appear to be holding the line in most places, but it's harder to get a handle on test quality.
Churn in state testing systems is a big concern. While no one is tracking how many states have changed their tests or assessment vendors multiple times in the past five years, many of those interviewed mentioned it. Constant changes in state assessment systems make it harder to track performance over time, create problems for state and district accountability systems, and send mixed messages to educators, diminishing their morale and ability to focus instruction.
Innovation is happening—particularly when it comes to technology-enabled testing. But despite growing interest among states in doing something different, especially in connecting state tests more closely to classroom work, there's still more talk than action. To date, four states—Georgia, Louisiana, New Hampshire, and North Carolina—have been approved for the federal innovative assessment pilot.