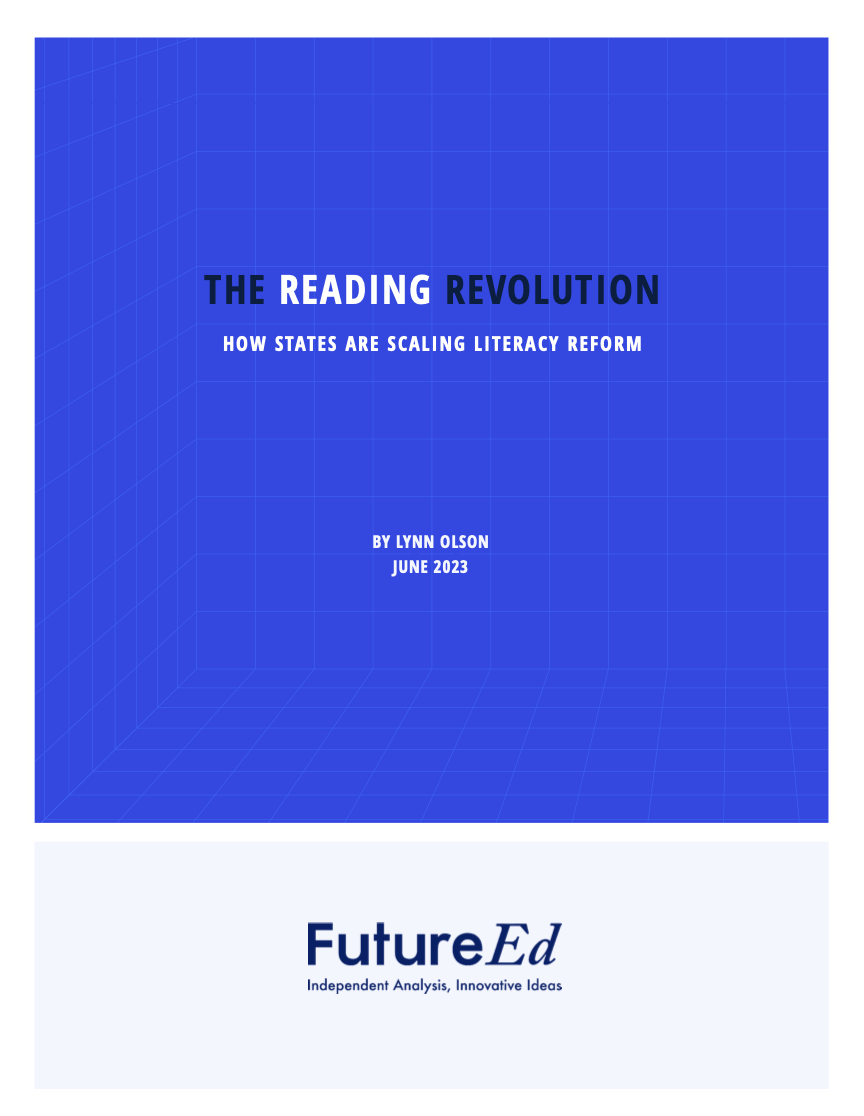 Enthusiasm for the science of reading, a body of research pointing to the importance of understanding letter-sound relationships as the basic building block of literacy, is exploding. Spurred by parents, civil rights leaders, advocacy groups and the media in response to years of troublingly low scores on national reading tests and more recently extensive learning loss during the pandemic, several states have made dramatic strides in introducing literacy reforms based on the science of reading.
The challenge now is to translate these policy initiatives into effective classroom practices, scaling instruction based on the science of reading in the nation's vast, decentralized system of more than 13,000 public school districts.
To that end, a new FutureEd report, researched and written by Senior Fellow Lynn Olson, tells the story of how Mississippi, Tennessee and other states in the vanguard of today's reading revolution have redesigned reading instruction and raised student achievement in thousands of public schools through bold, state-level leadership—demonstrating that with the right ingredients, change can happen in public education on a large scale, smart policy can drive higher performance, and bipartisan school reform is possible even in today's fraught political climate.
FutureEd Policy Analyst Bella DiMarco conducted an extensive scan of states' reading-related legislative initiatives for the project, as well as collected information from state department of education web sites, providing a detailed portrait of the reading revolution's evolution in state capitals in recent years.
State-by-State Scan of Literacy Strategies
State Strategies for Scaling the Science of Reading
Lynn Olson
Commentary in The 74
July 2023
Tennessee's Impressive Response to Learning Loss
David Mansouri
FutureEd commentary
April 2021