Among the many challenges facing the Biden-Harris administration is the future of the nation's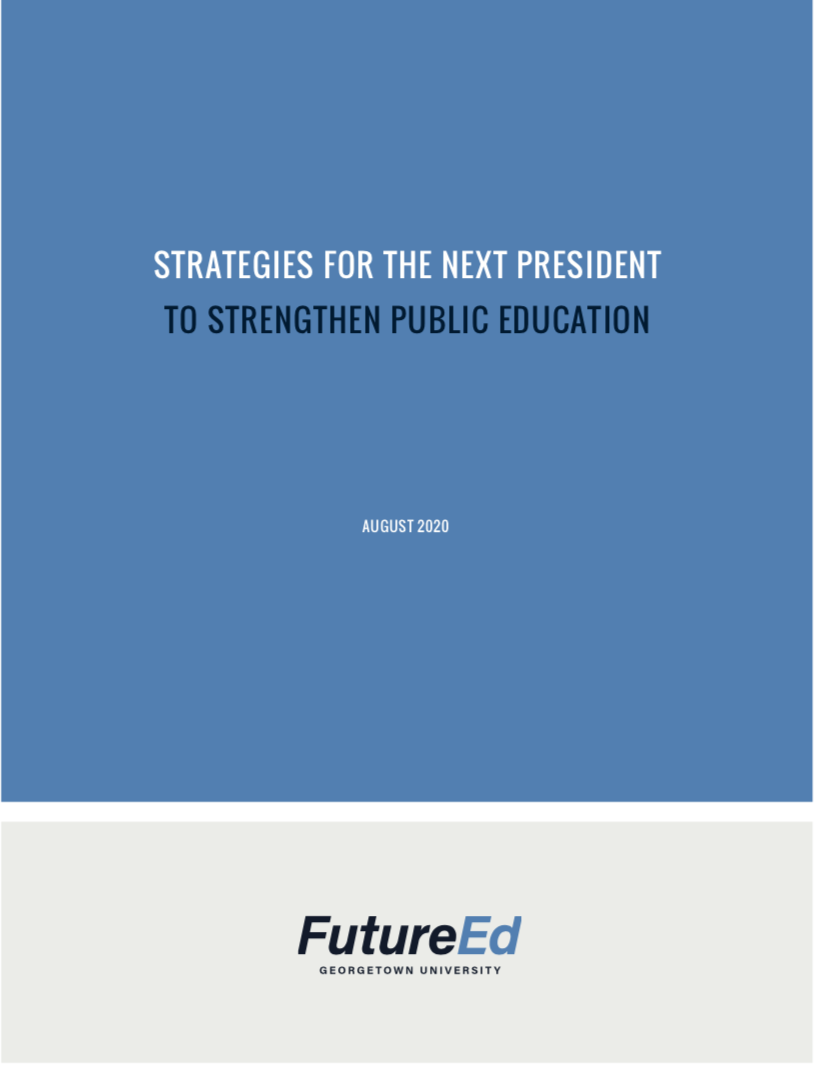 public education system, a vast enterprise of 100,000 schools reaching into every community in the country.
Like every other sector of American life, public education is struggling to navigate the COVID crisis. But the nation's public schools also have been a significant source of the troubling racial inequities that have plagued the nation. And the work in recent decades to bring higher standards to every classroom is far from finished.
FutureEd has developed federal policy recommendations, some of which can be accomplished, others that require Congressional support.  They are not radical strategies. Nor are they costly. Rather, they are pragmatic solutions to pervasive problems in public education.