The District of Columbia Public Schools is well-known for its comprehensive teacher-evaluation and pe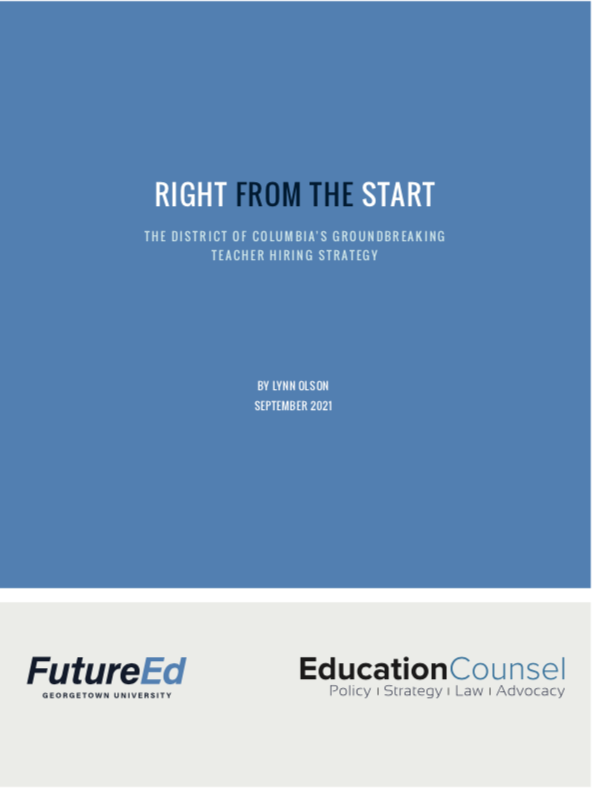 rformance- based compensation systems. But an equally important component of the district's work to strengthen its teaching workforce has been a systematic, data-driven approach to hiring the strongest candidates in the first place. Known as TeachDC, the system employs a multi-step process for vetting candidates, a state-of-the-art web portal, and data analysis to ensure the city schools select the best applicants.
The results are impressive. The district is receiving more applications and attracting a more diverse pool of candidates. Most vacancies are filled before the first day of school, an improvement that is particularly striking at high-needs schools that often scramble to fill their rosters. Candidates earning higher scores in the vetting process emerge as stronger teachers in the classroom. And DCPS is retaining nearly all of its teachers rated effective and highly effective.
A report by senior fellow Lynn Olson, a joint effort by FutureEd and EducationCounsel, explains how TeachDC works and how it plays out in one of Washington's high-need high schools. And the report provides a post-pandemic blueprint for how school districts across the country can adopt more systematic approaches to recruiting, hiring, and retaining the best teachers right from the start.
Listen to our podcast with The Fordham Institute's Education Gadfly