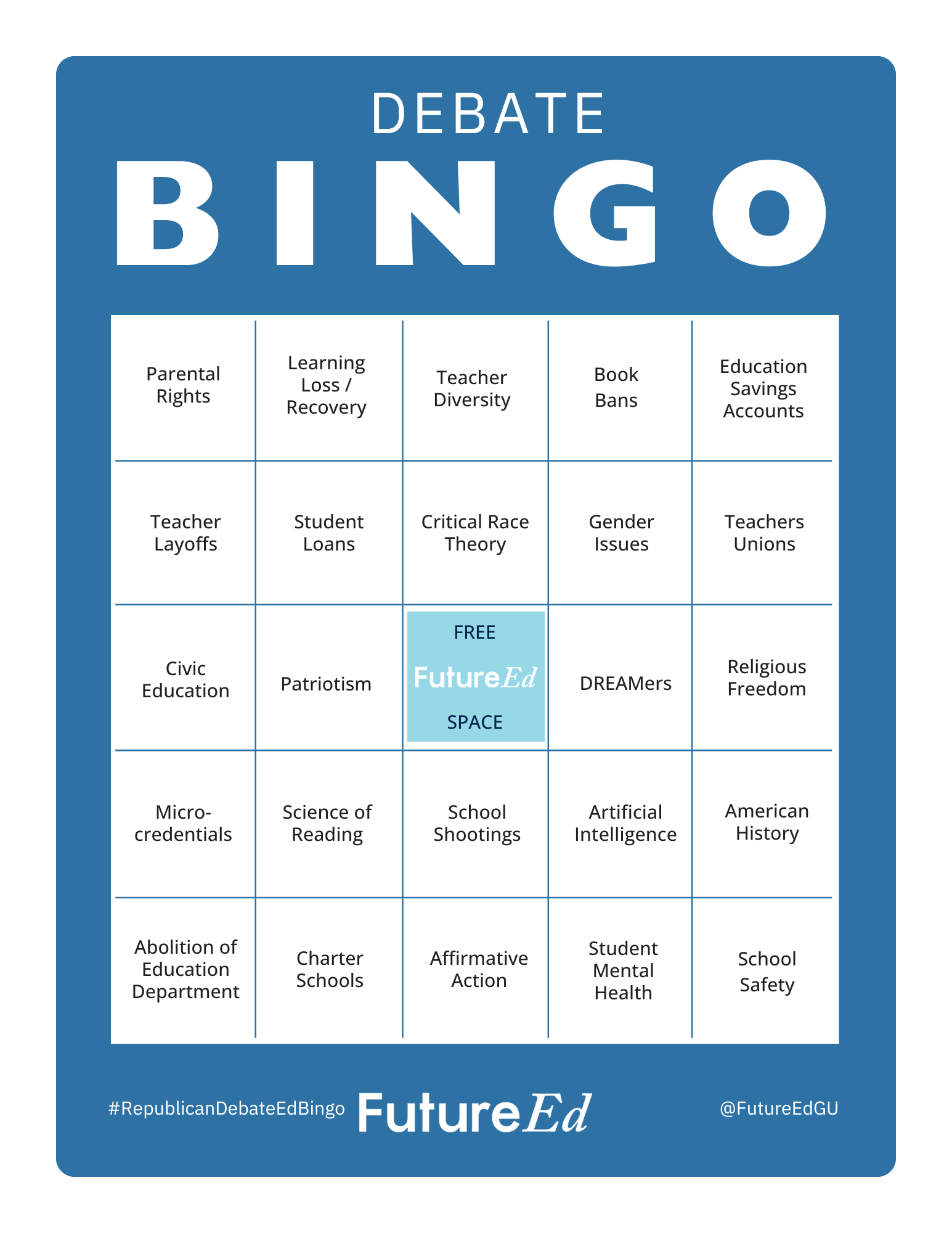 The September 27 Republican primary debate proved to be a big night for education, with the party's presidential candidates covering topics such as school choice, student loans, gender issues, and student mental health.
We made a new card to see what the five remaining qualifying candidates—New Jersey Gov. Chris Christie, Florida Gov. Ron DeSantis, former South Carolina Gov. Nikki Haley, entrepreneur Vivek Ramaswamy, and South Carolina Sen. Tim Scott—will discuss in the third round of debates on Wednesday November, 8 at 8 pm ET.
Be sure to download the FutureEd bingo card and follow the action using the hashtag #RepublicanDebateEdBingo. And let us know when you hit bingo. We're at @FutureEdGU.