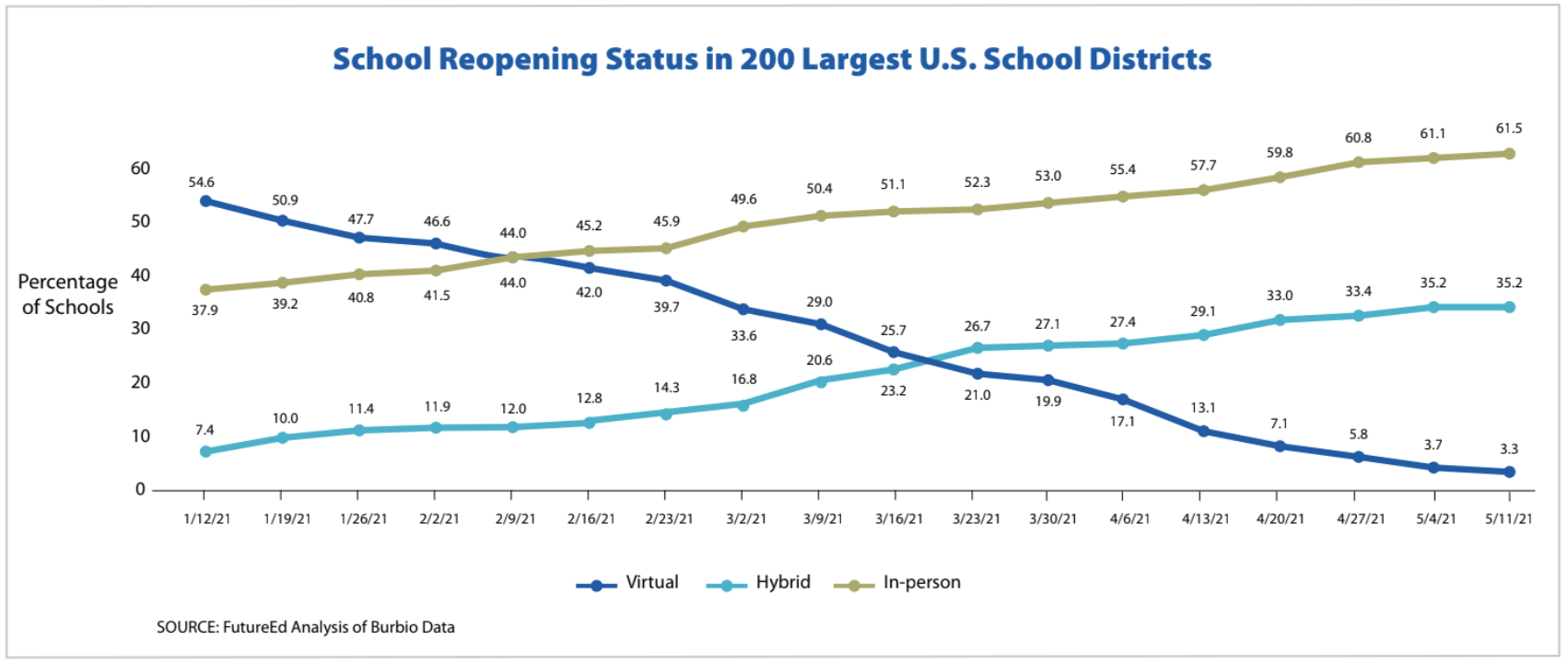 FutureEd has produced a national school-opening trend line by aggregating weekly status reports on the 200 largest U.S. school districts—educating more than 20 percent of the nation's public school students—since the beginning of the surge in coronavirus cases in November. The analysis draws on school-status data gathered by Burbio, a digital platform that compiles publicly available information from school districts and local news sources.
FutureEd used Burbio's data to calculate the number of schools in each district delivering instruction in-person, virtually, or under a hybrid model. The data does not reveal how many students attending schools with in-person or hybrid models opted for remote learning.
We plan to update the trendline weekly through the end of the school year.
Research analysis by Nima Rahimi
Graphic by Jackie Arthur