While many states and districts in the U.S. are still mapping out how to reopen schools, students in other countries have already returned to the classroom. Their schools have tackled the same challenges that U.S. schools face: establishing protocols for cleaning and sanitizing; identifying symptoms of coronavirus in students and teachers; and social distancing on buses and in classrooms and cafeterias.
FutureEd researched the approaches schools in other countries are using, as well as guidance from the Centers for Disease Control and Prevention and states to help district and school leaders identify sound strategies for keeping students in the classroom.
For more on the guidance that states are providing, view our interactive project developed with The 74.
Click on the round icons in the infographic to read detailed guidance on seven key topics.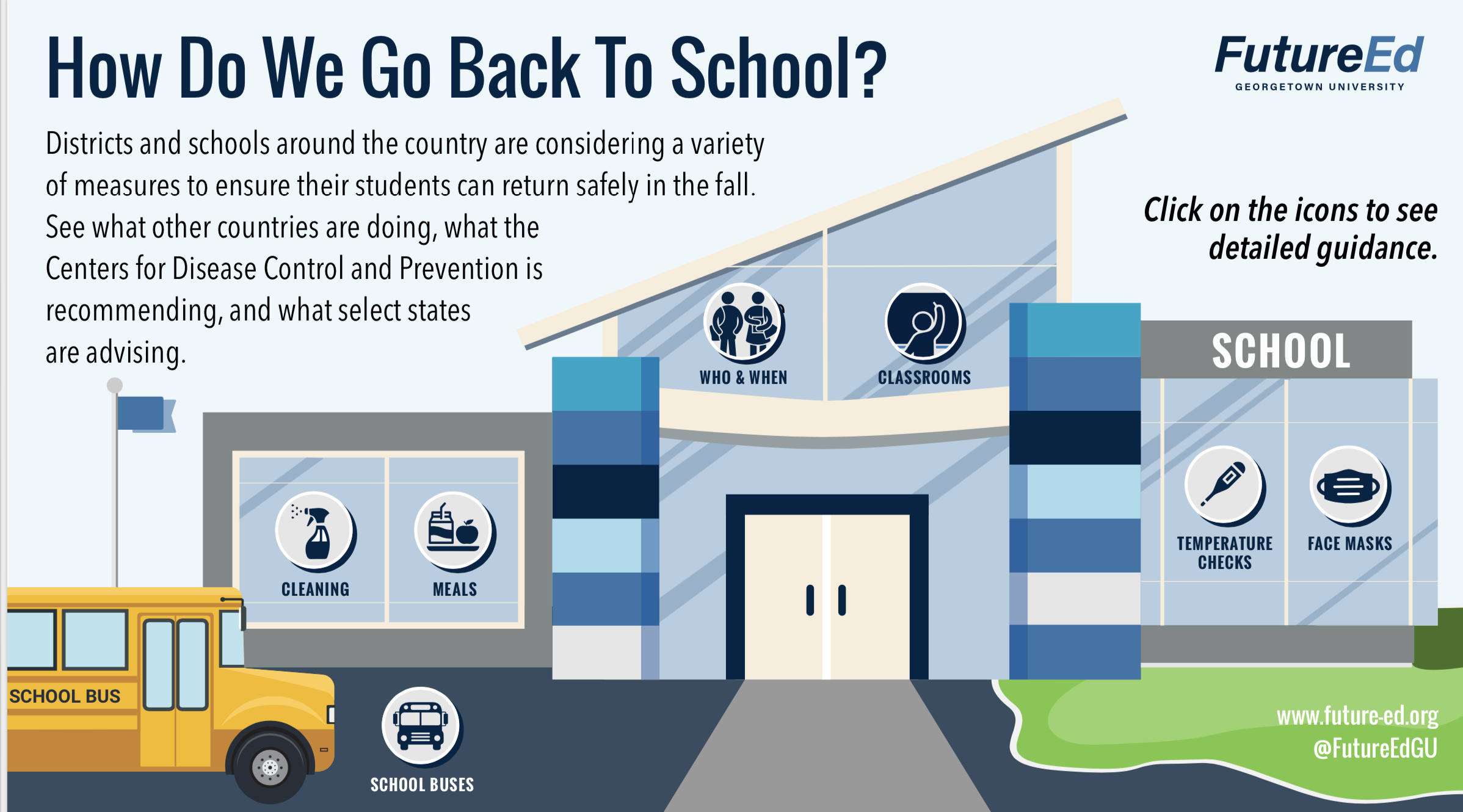 Click on image for interactive graphic
Research by Brooke LePage
Graphic by Merry Alderman Design