We launched AdvocacyLabs in 2019 to help education advocates address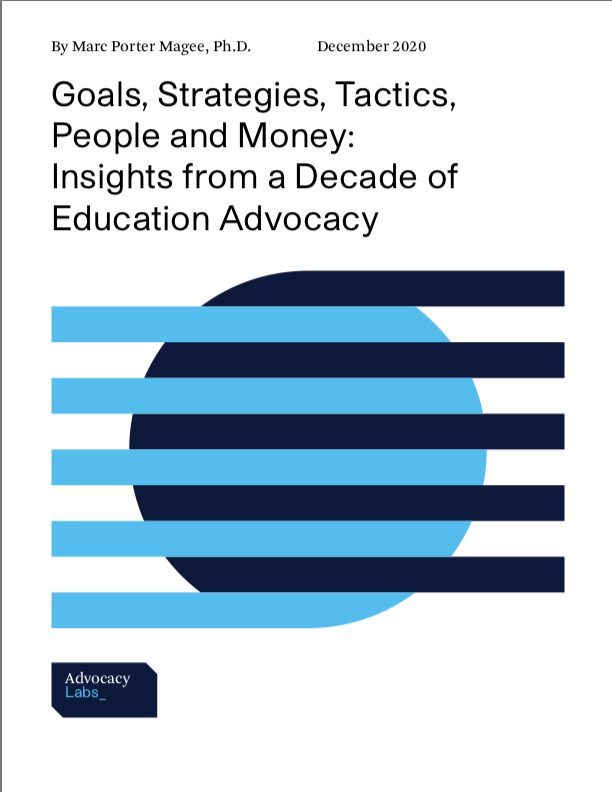 real-world challenges by drawing upon what is a substantial but not widely known body of research on policy advocacy.
In our new report Goals, Strategies, Tactics, People and Money: Insights from a Decade of Education Advocacy we make use of exclusive data from 274 education advocacy campaigns at 50CAN to explore the connection between the inputs in campaign plans—goals, strategies, tactics, people and money—and the outcomes that advocates seek. The results help shed light on what works and doesn't work in education advocacy and on the ways that advocates can use these insights to increase their odds of success.
With schools severely disrupted by the coronavirus pandemic, effective education advocacy on behalf of disadvantaged students is more important than ever. We hope that this report helps local education advocates secure the policy changes that America's students need to thrive in the years ahead.