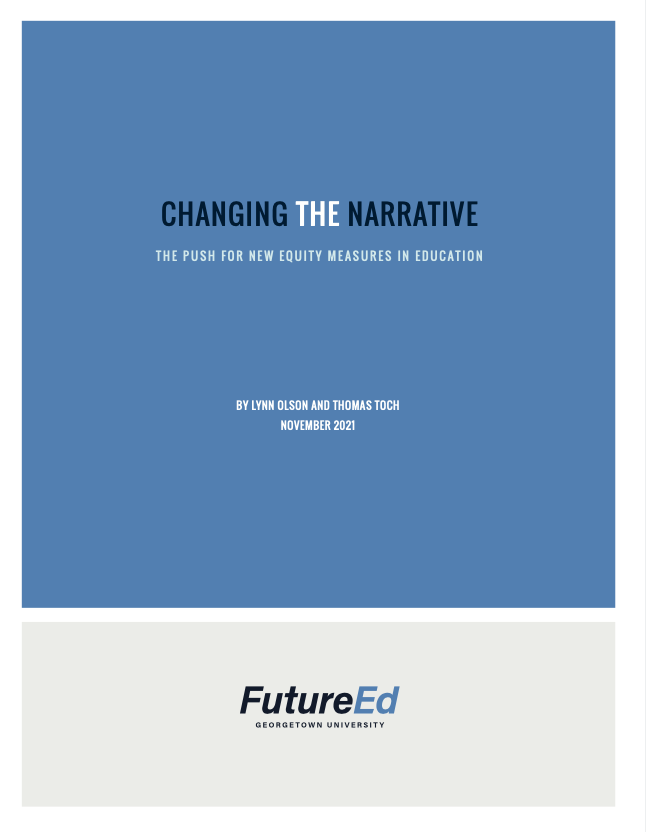 A wide range of organizations are working to gauge students' needs and public schools' performance in ways that go far beyond disparities in test scores and graduation rates. These new metrics—ranging from the availability of advanced coursework to students' proximity to parks, trails, transit, and grocery stores—challenge traditional definitions of a good school and stand to reframe the national debate on accountability in education.
Expanding the conversation on school performance beyond test scores and other traditional success metrics poses many challenges. Which of the many new indicators relate clearly to student success? How many of them are needed to provide a clear picture of educational equity? How should the new information's accuracy be ensured? What's the role of parents and other local stakeholders in selecting the new indicators? What's the most productive way to use the new information?
In this FutureEd report, Senior Fellow Lynn Olson and Director Thomas Toch examine the fast-growing movement to introduce new equity indicators into the school-performance equation and explore its implications for students, educators, and policymakers.