Microsoft co-founder and philanthropist Bill Gates today announced a $1.7 billion investment in education over the next five years, along with a much-anticipated list of priorities the Bill & Melinda Gates Foundation will pursue. The foundation, the largest philanthropic supporter of school reform, plans an intensive focus on public schools through a data-driven approach to improving academic achievement, especially for disadvantaged students. He stressed curriculum design and professional development, highlighting work such as the District of Columbia Public Schools's LEAP program. About 15 percent of the foundation's budget in the coming years will go toward charter schools, with a focus on expanding options for students with mild or moderate learning disabilities.
Gates, speaking at a Council of Great City Schools event, said he expects the foundation to work with 20 to 30 school districts or networks of smaller districts in the years ahead, bringing in local philanthropists to support the work.
Leading the work will be Bob Hughes, who became the Gates Foundation's K-12 strategy director earlier this year. Here's a summary of Hughes' background.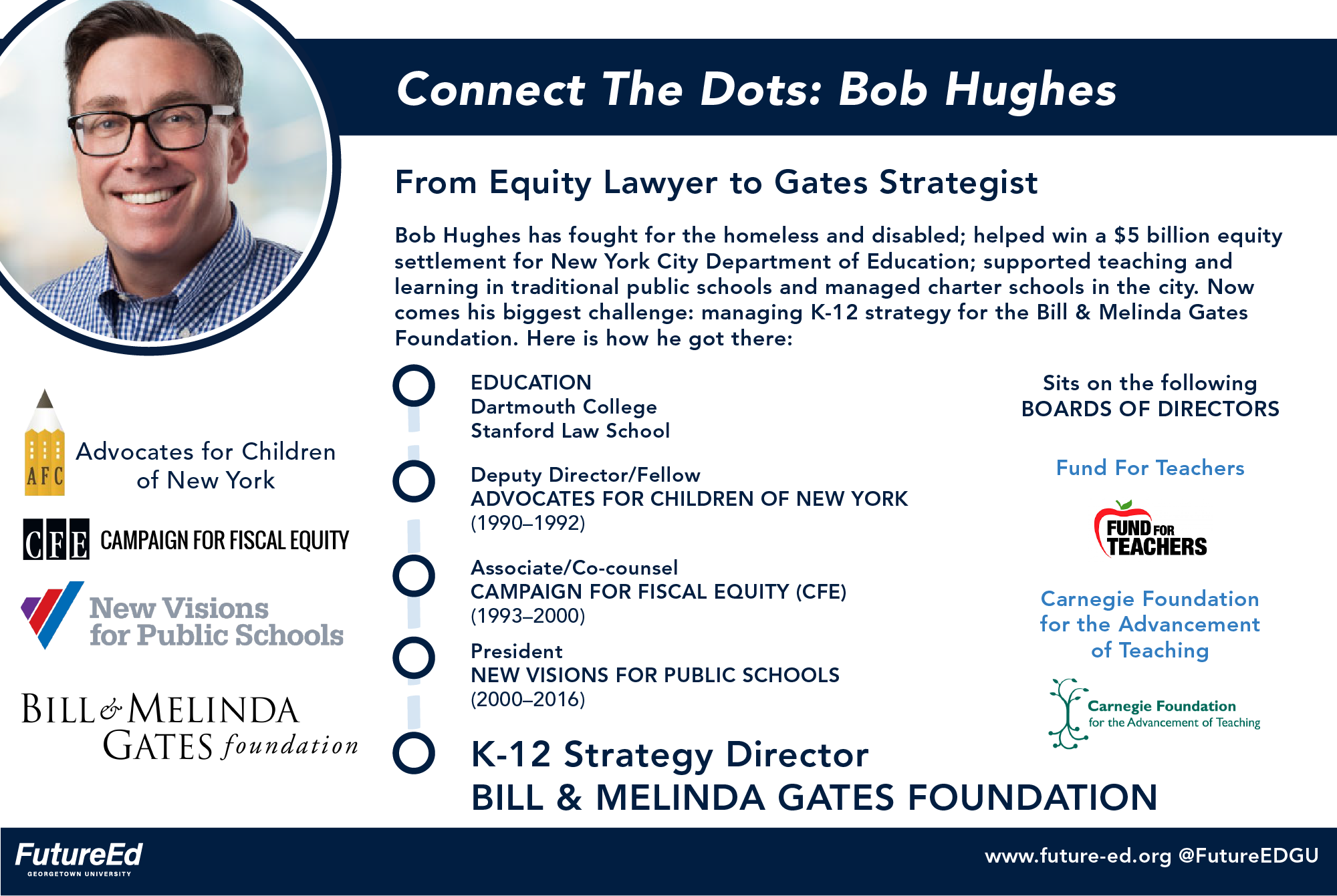 Research by Paige Marley
Graphic by Merry Alderman Design