With school reopening and private school choice on the political agenda,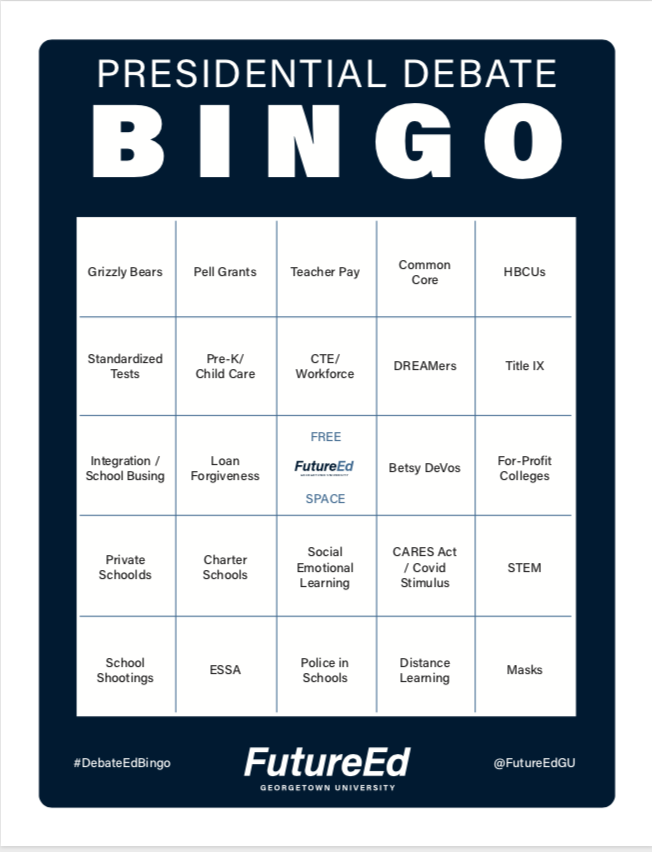 education is bound to come up in the presidential and vice presidential debates this fall. We've retooled our bingo cards from the primaries to reflect the new reality of today's education landscape.
Download these FutureEd bingo cards to track the education action. Be sure to tweet when a candidate lands on one of your squares. The hashtag for the Oct. 22 debate is #DebateEdBingo. And let us know when you hit bingo. We're at @FutureEdGU.