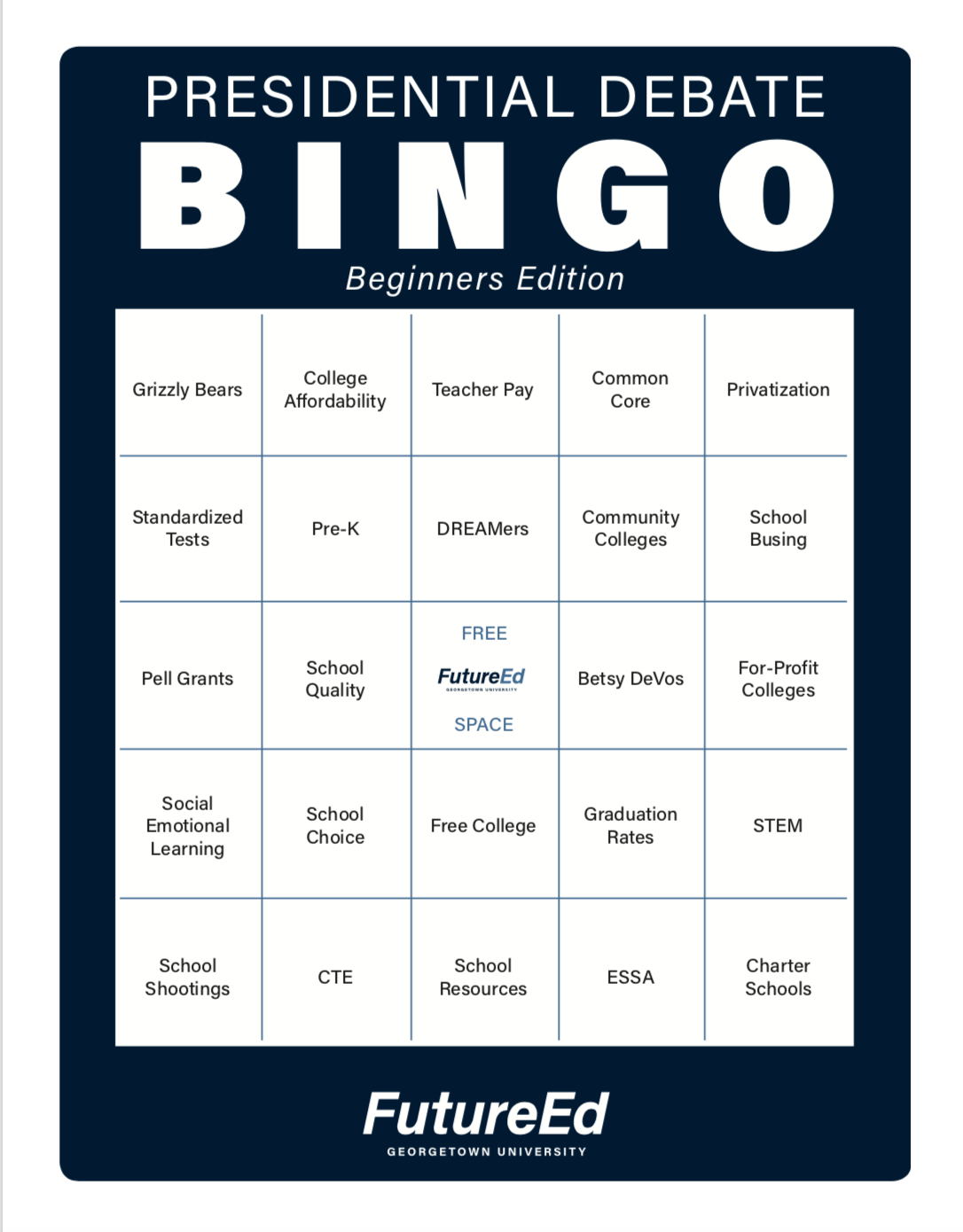 Will the Democratic presidential candidates mention DARPA-Ed during their debates Tuesday and Wednesday? Trump U? Grizzly bears?
Use these FutureEd bingo cards to track the education action. Download a card—beginner or advanced edition—and play along at home.
Be sure to tweet when a candidate lands on one of your squares. The hashtag is #DebateEdBingo. And let us know when you hit bingo. We're at @FutureEdGU. Results will be verified by our accountants at Price Water Cooper.
Beginners Edition:
Advanced Edition: