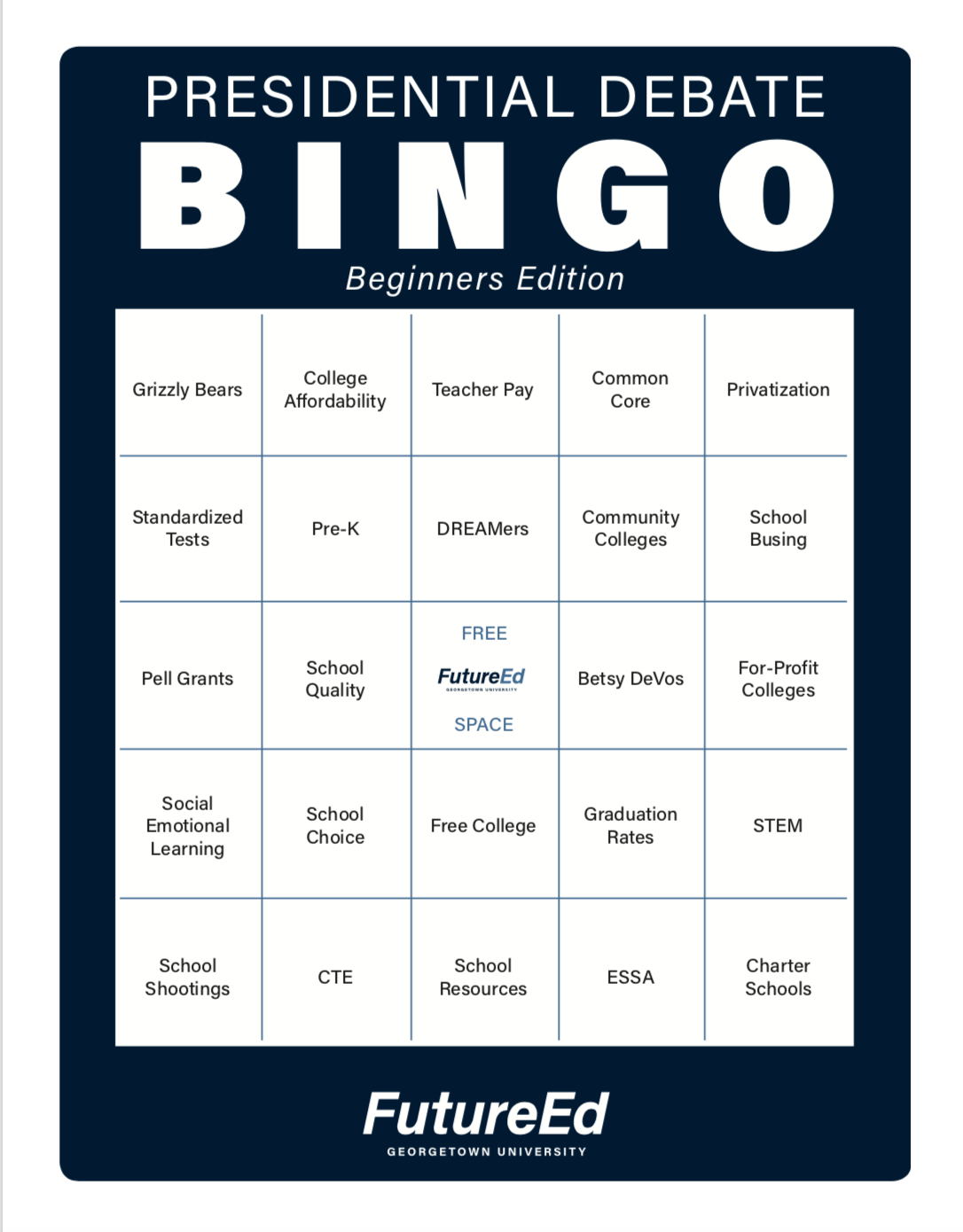 Will the Democratic presidential candidates mention charter schools during in their next debate, which has not yet been scheduled? HBCUs? Betsy DeVos?
Use these FutureEd bingo cards to track the education action. Download a card—beginner or advanced edition—and play along at home.
Be sure to tweet when a candidate lands on one of your squares. The hashtag is #DebateEdBingo. And let us know when you hit bingo. We're at @FutureEdGU.
Beginners Edition:
Advanced Edition: